Deepika Padukone's kiss kissa with SRK made us curious about best friends who are just as physically comfortable with each other. Turns out, it's not as complicated
Manasvi Bhatia with best friend Tanish Lulla (right); Bhatia says Viraj Kapadia, her boyfriend of three years, understands the bond the two friends share
Listen to this article
What's love got to do with it?
x
The Lulla family adores Manasvi Bhatia. Once a regular at their home, they have been seeing less of her since their son Tanish moved to Seattle to pursue his management degree around two years ago. They live in Pune, while Bhatia, 29, an entrepreneur, is a Ghatkopar girl. She met Tanish at a creative for social entrepreneurs retreat hosted by her in her homestay and the friends have been inseparable ever since.
Although this might sound like a love story, this isn't. It is, in fact, a story about how two people met and became the best of friends. "I have always had guy friends throughout my childhood. In fact, I feel very comfortable around them," shares Bhatia over a phone call. "Tanish is the first person I call when something good happens in my life or when I am lost." 
ADVERTISEMENT
The two have been friends for close to six years, during which time Bhatia met Viraj Kapadia, her now boyfriend. "He understands our friendship," she tells us.
Last week, actor Deepika Padukone saw a fair share of trolling after she put out a picture of kissing actor Shah Rukh Khan on his cheek.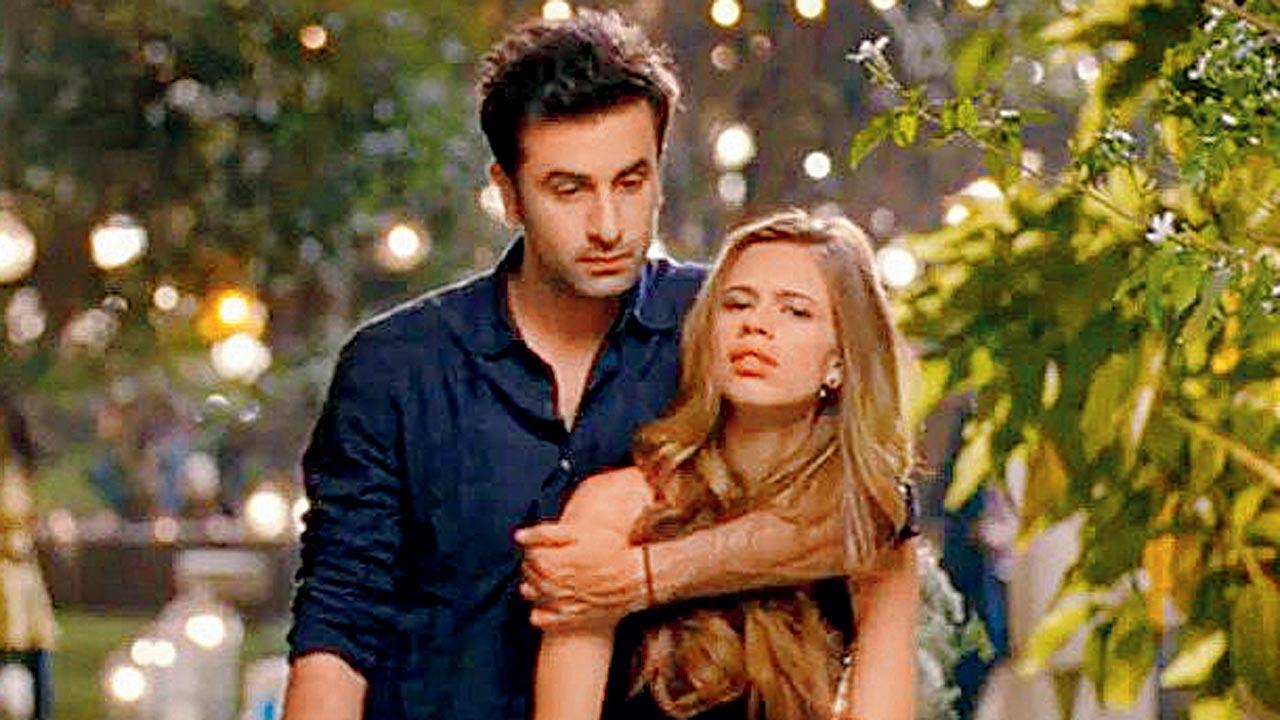 Kalki Koechlin and Ranbir Kapoor in a still of Yeh Jawaani Hai Deewani, where the two play close friends
Comments ranged from betraying the partner's trust to straight up vitriol, where extra-marital affairs and divorces in Bollywood were brought up for the nth time. Pakudone's actor-husband Ranveer Singh didn't seem to care; he commented with a few lines from a song from Khan's blockbuster Jawan. One user on X wrote, "A married woman kissing another married man and her husband romanticising it is absolutely nonsense behaviour." 
What irked many is how physically comfortable the two actors were. For Bhatia, who shares a similar relationship with Tanish, what matters is "intention". "When I met Tanish, I had just come out of a 13-year relationship; people would often ask me if I was dating him or if something was going on between us, but we knew that we valued each other as friends. What anyone else said didn't matter as long as we were on the same page," says Bhatia, who shows her affection for Tanish with warm, bear hugs and pecks. 
Not everyone agrees. A 43-year-old career counsellor from Walkeshwar shared how her relationship with her male bestie changed over time. "I have known my best friend for the last 23 years. When we met, we were in college; we've had two divorces and a broken engagement between both of us during this time," she says, on condition of anonymity. "When we were younger, we were more physically affectionate, but with time and age we've become more mindful of these things. While the equation is the same, how we display our affection has changed."   
Kochi-based Clinical Psychologist and Psychotherapist Sharine Jacob says that two friends can share a certain level of non-sexual physical intimacy without really being sexually attracted to the other person. "It's quite normal to have a physical love language in platonic relationships, even if the people involved are from opposite genders. After all, it only means that one loves the other person to the extent of being comfortable with physical touch." Having said that, when two people are friends, each of them needs to understand how much physical intimacy they are fine sharing with the other. "If one is physically more comfortable and the other isn't, boundaries need to be respected. Both friends need to be open about it, without disrespecting each other." 
Being honest and authentic with one's romantic partner about such deep friendships, Jacob says, can also help clear misunderstandings that could arise in the future. "Especially if a close platonic friendship involves a certain level of physical intimacy—a conversation about the same needs to happen." 
"Exciting news! Mid-day is now on WhatsApp Channels
Subscribe today by clicking the link and stay updated with the latest news!"
Click here!