There has been a sudden change in people's preferences, and no makeup is now the go-to option for both special occasions and everyday makeup routines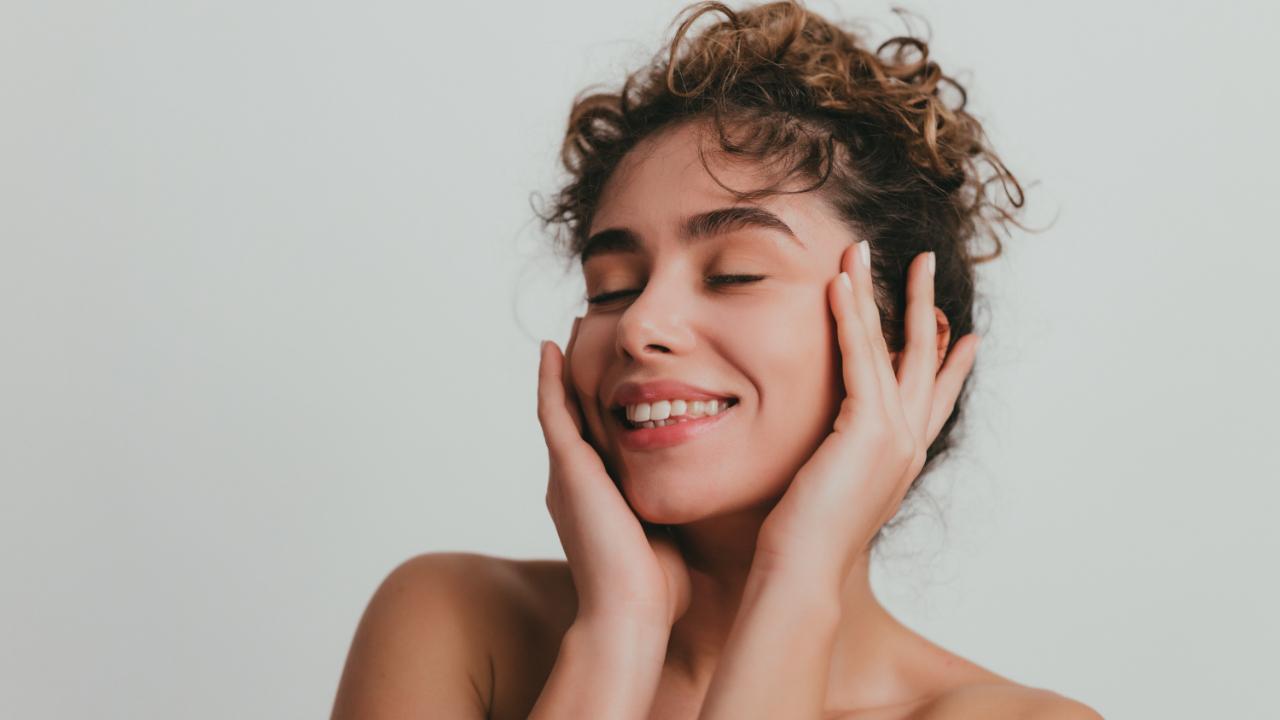 Image for representational purposes only. Photo Courtesy: istock
If you haven't already noticed, a lot of women these days are opting for the 'no-makeup' look. It is simply one that has a minimal makeup look rather than the full-on makeup, and one that is becoming popular among younger people. 

There has been a sudden change in people's preferences, and no makeup is now the go-to option for both special occasions and everyday makeup routines. Indian brides have always favoured a full-glam bridal makeup appearance for the wedding. However, if current bridal makeup trends are to be taken into account, the "no makeup" makeup style is garnering the most attention. On their wedding day, brides effortlessly pull off their subtle, dewy complexion and flushed cheeks. Numerous famous brides have also chosen a natural makeup appearance for their wedding day.
The same style is given many labels by various individuals. You may be familiar with the "clean" makeup style or have heard it referred to as a "natural" appearance. It doesn't matter; everyone wants a piece of the new, low-maintenance mindset that is pervasive and in vogue. Here are some pointers to help you create a flawless, natural, minimal makeup appearance.
ADVERTISEMENT
Hydrate, hydrate and hydrate: The 'no-makeup' makeup look is all about the healthy and natural look. Hence, you need to make sure your skin is thoroughly moisturised, looks bouncy, and doesn't have any dry patches before starting off with your makeup. The more hydrated and healthier your skin is, the better this makeup look will turn out to be. If your skin is not hydrated properly, it will make your makeup look cakey and dry. Drink water in proper quantity and apply a good amount of moisture that suits your skin.
Follow a proper skin care process: Flawless makeup starts with a good skincare routine, and the same goes for no-makeup makeup. Hence to nail a no-makeup makeup look, you need to have a strong skincare routine. After you are done cleansing, toning, and moisturizing your skin, go in with a blurring primer to visibly reduce large pores and get a smooth and even base. Depending on your skin type, pick between a dewy or mattifying primer and give your skin a soft and smooth look. Double cleansing is a very ideal process. Having a good regimen will keep your skin looking healthy without needing to add too much makeup.
Go easy on foundation: This part is all about personal preference. The key to perfecting a natural-looking makeup look is to have the least amount of coverage so that your real hydrated skin shines through. For a simple no-makeup makeup look, we recommend skipping the foundation. If you still want to add a light layer of face makeup, look for a no-makeup makeup foundation that has a sheer to light coverage and matches your undertone and skin tone correctly.
Use cream-based or water-based formulas: Use cream-based or water-based formulas like cream based or water-based blush, highlighters, lip tints, cheek tint, eyeshadow, mascara etc. They are ideal to give you a natural finish, as they melt into your skin and sink right in, unlike powder formulations. This will make your makeup look more natural and effortless.
Conceal correctly: Just like foundation, concealer isn't always critical for this look. If you want to cover up your dark spots or dark circles (letting them go uncovered is also absolutely fine), opt for a lightweight hydrating concealer and apply only where required. Try not to go overboard with it. The trick to a flawless no-makeup makeup is using a concealer to strategically cover up blemishes and brighten up your complexion. Blend it with your fingers for a natural effect.
Brush up your brows: Do not ignore your eyebrows as they play a very important role in making your face look put together. Comb your brows, plug in some extra hair growth, fill them lightly and apply transparent mascara so that they stay in place for a long time.
Shave your face before makeup: Shaving your face removes hair, debris, excess oil, and dead skin cells, which can brighten the look of skin. This helps makeup go on smoothly and last longer. This is the most underrated but most effective process that one can do to achieve flawless skin.
Importance of a lightweight setting powder: Just like everything else, your makeup deserves a happy ending too. And for that, we have finishing powders. Having the best finishing powder for your skin tone is as crucial as having a foundation and concealer. Finish your look with dabbing a lightweight setting powder on the areas which are more likely to secrete more oil. Overall, using setting powder after your entire makeup is done to make it look natural.
The goal of minimal makeup is to achieve a natural, carefree look that brings out your best characteristics. It is a classic design that is always in vogue. Focusing on enhancing rather than concealing your natural features is the secret to pulling off a minimal makeup appearance. It is a component of a larger movement that encourages self-assurance rather than hiding personal flaws. In general, newer generations are an independent group that values individuality and self-love. Because it supports the same philosophy, natural makeup styles have found favour with this group. It is easy to make, has a sophisticated appearance, uses few materials, and matches any ensemble. This makes it the go-to makeup style to apply both on and off-duty.
(Anubha Vashisth, celebrity makeup artist and model and co-owner of Dreamz Production House)

Also Read: Lakme Fashion Week 2023: Beauty experts share tips to ace Rhinestone eye make-up
This story has been sourced from a third party syndicated feed, agencies. Mid-day accepts no responsibility or liability for its dependability, trustworthiness, reliability and data of the text. Mid-day management/mid-day.com reserves the sole right to alter, delete or remove (without notice) the content in its absolute discretion for any reason whatsoever