The expense management SaaS market has been on the rise since the beginning of the last decade.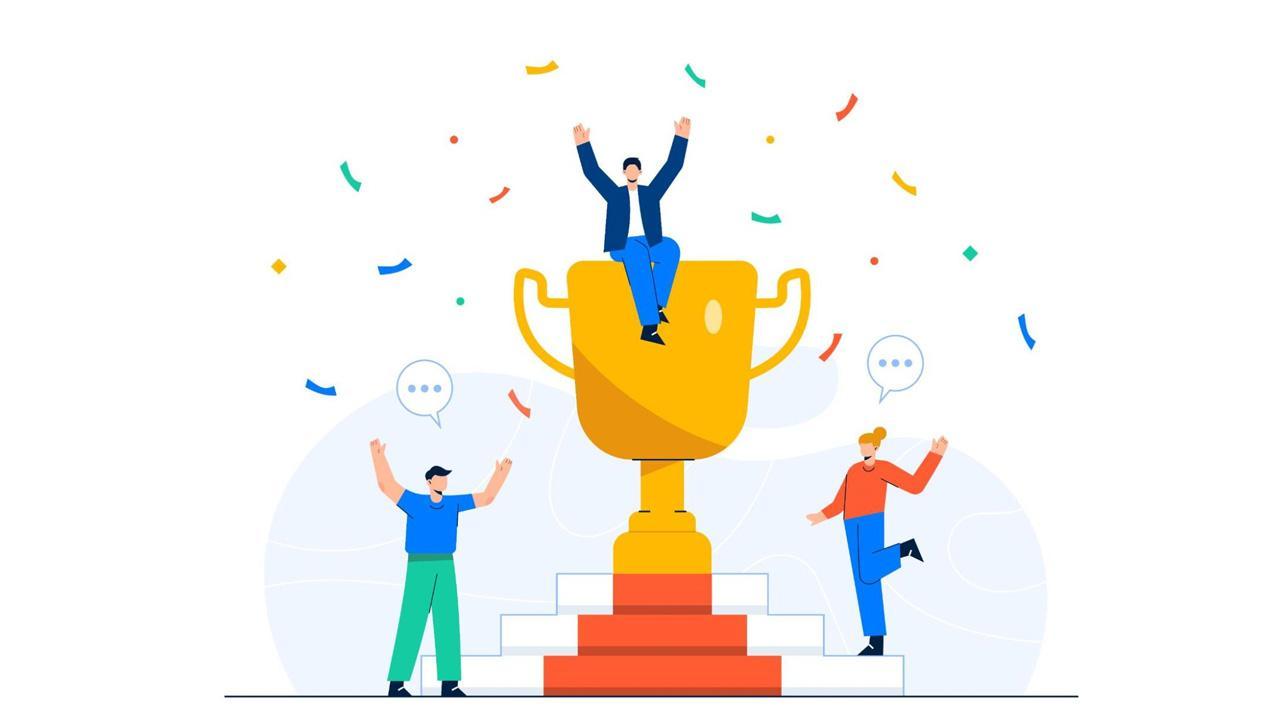 The global expense management software market was valued at over 4,000 million USD in 2021. By 2027, experts expect it to reach a valuation of over 6,900 million USD.  When the demand for certain services is that high, mass-service providers emerge in the industry.
Then, we see the emergence of global giants like SAP Concur, Webexpenses, Expensify, etc., dominating the world market. While these giants enjoy a fair market share in a global landscape, up-and-coming players challenge them in the countries they have a presence in. One such player that is blazing its way through the T&E software landscape and emerging as a leader among global players is Happay.
ADVERTISEMENT
The India-based T&E management tool was founded in 2012. Even though it started in an industry that was already dominated by international players, it managed to rapidly increase its value and has now launched multiple verticals.
Happay has maintained its brand name and reputation since its inception- it has won the CIO's 'Gold Seal of Trust' award for Travel and Expense Management three different times in 2023, 2020, and 2019. G2 has also recently announced Happay as a leader in the "travel and expense software" and "expense management software" industries.
Diversity or Expertise- What Worked?
When a product defies all odds and rises against top competitors, the question that comes to the surface is 'how.' Is it the diverse portfolio of its offerings or the specificity of its features that has done the trick?
The answer, is both. For instance, Happay has various products that cater to every single expense need of a CFO. Let's look at Happay's top offerings.
Travel
Happay has aced the travel management game with its self-booking tool, missed savings alerts, fare freeze, GST-compliance functionalities, etc. It centralizes all travel-related communications while helping businesses save money on bookings.
Expense
Happay is equipped with sophisticated expense management tools that are so customizable they can work for any industry or business size. SmartAudit, Xpendite, and ApprovNow are some of the top features that make expense management seamless for businesses.
Petty Cash
Petty cash management is a major challenge that large, multi-branch organizations face. The petty cash fund amounts to a great sum; however, it is difficult to manage, curtail, or handle it efficiently.
Happay's dedicated petty cash module has a software and petty cash prepaid cards that give you the power to disburse, track, and manage petty cash from a central seat.
Tax Benefits
Happay's FlexiBenefits solution allows you to distribute benefits directly to employees' Happay cards. This can help your employees claim tax benefits seamlessly and without any hassles.
FleetXpress
A game-changer for the logistics industry, Happay's FleetXpress cards have optimized the fleet management process. They allow you to load money on the cards that your drivers can use at various touchpoints like ATMs, fuel stations, FASTag/toll booths etc. They come with built-in spend limits, one-click disbursements, and instant blocking mechanisms to tackle all fleet management issues.
A Thought Leader and Facilitator
Happay has been in the T&E management game for a long time now. The team understands that standing out takes much more than a great product and exemplary service. A lot of Happay's brand power comes from its thought leadership and event facilitation. You can always recognize and appreciate their unique presence in CFO-centric events, where they come in with the latest industry insights, games, quizzes, and more.
Happay also organizes various self-hosted events like the NXT Bash 22' & 23' and the TEPCON' 23, where they share news about futuristic technology and the latest best practices with various finance leaders and, in turn, facilitate a T&E dialogue between experts. With a goal to provoke and influence savings for their customers, Happay shares several cost-reduction ideas through their events. They also provide the collaborative environment travel leaders need to mingle, network, and find meaningful professional connections.
Happay Is on Its Way to Global Leadership
Happay is already an industry leader in its home country, India, with over 7000 customers, processing over $3 billion in payment volumes and over 3 million expense reports annually. Having worked with customers like the TATA group, PwC, Maruti, OYO, Byju's, Udaan, etc, Happay has proved that it can handle T&E processes for mammoth companies with expert-level precision.
Slowly and steadily, Happay is making its way through other industry-centric Middle East and Southeast Asia nations and establishing itself as a platform with international reach and global presence. If Happay continues at this pace, it may just become the player that leads the global T&E game during the fourth industrial revolution of the world.