Why are we worrying about what our country should be called, given that names can and should change all the time?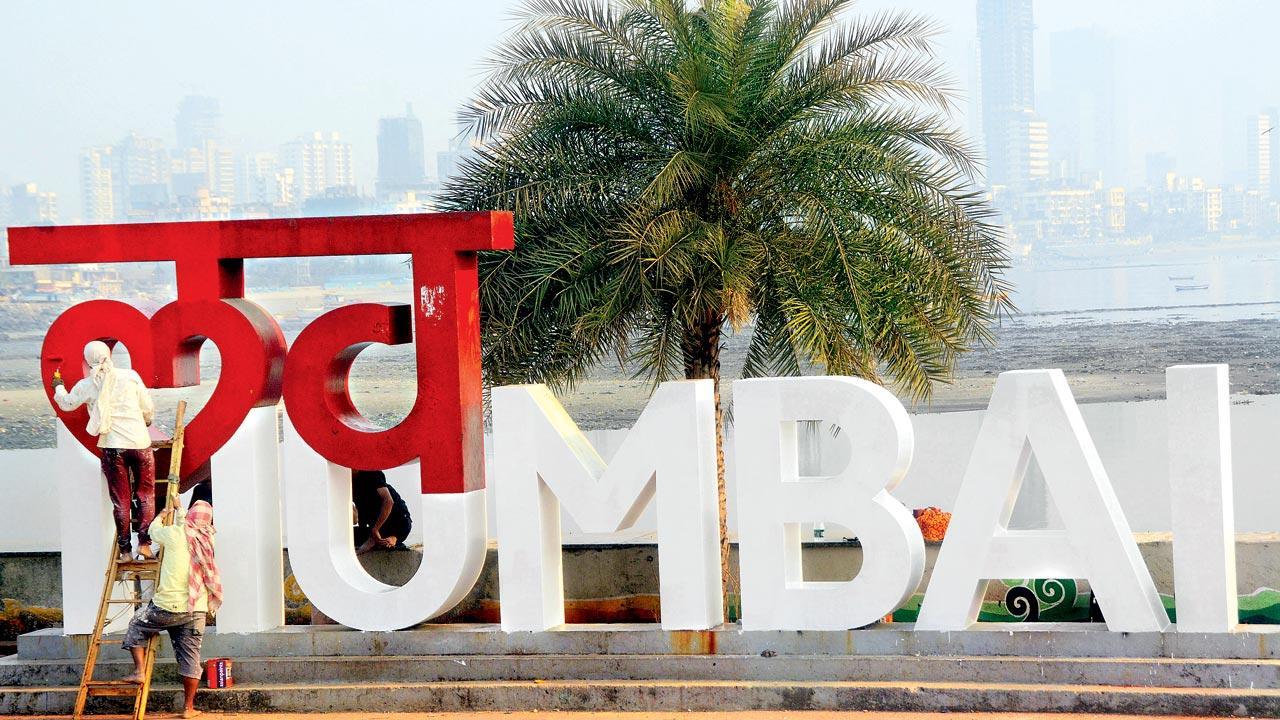 When Bombay magically became Mumbai, millions of us watched as crores were distributed to all kinds of people charged with erasing the old and bringing in the new. File pic/Satej Shinde
Listen to this article
A rose, by any other name
x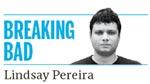 I didn't blink an eyelid at the recent suggestion that we change the name of our ancient country. I thought about it for a second or two, then nodded. I didn't even consider the scientific or historic reasons proposed by erudite cricketers or esteemed members of Parliament, or ask why 'India' was no longer a viable option. I simply thought about the novelty of it all and applauded the idea. Yes, I told myself, this is obviously the way forward if we are to turn into a world-beating country. We should have done this years ago. Why did no one come up with the suggestion?
One of the reasons for my enthusiasm could be that I have lived through this sort of exercise before. In fact, many of us have. When Bombay magically became Mumbai, for instance, millions of us watched as crores were distributed to all kinds of people charged with erasing the old and bringing in the new. This isn't to suggest that a name-changing exercise has anything to do with corruption, obviously, because I'm pretty sure the men and women representing us at the top are honest to a fault. No, the point I'm making has to do with longevity, and whether the act of renaming is effective. Do I know of people who still use Bombay instead of Mumbai? Absolutely. Do I know what Charni Road is supposedly called now? I'm pretty sure I do not.
ADVERTISEMENT
That, in a nutshell, is why I believe some of us are overreacting to the possibility that India may no longer have its name. So what if it changes? Why focus on minor issues such as the overwhelming amount of work that will go into convincing the world that we're not who we were, when we can focus on something positive instead? Countries usually shy away from such grandiose ideas because they are too afraid to fail. We can afford to do it because we have spent the last seven or eight years failing on most fronts and are no longer afraid of what tomorrow might bring. After one survives something like demonetisation, one is usually prepared for anything.
Also read: Leave the beaches cleaner than you find them
The undeniably strong message this will send out is that The Country Formerly Known As India has all its priorities in order. The United States may be struggling with systemic racism and inequality, Britain is trying to recover from the self-goal that was Brexit, and China may be worried about an economic downturn, but we will forget about the future and turn to our glorious past instead, to a time when indoor plumbing didn't exist, and our ancestors studied peacefully under banyan trees.
Think of how the world's leaders will be compelled to stop wasting time on problem-solving and consider the importance of branding or public relations instead. It could lead to a permanent shift in how everyone looks at politics: why create something new when you can rename something old instead? And, if this leads to First World countries resembling the Third World as the years go by, how is that our problem?
I have a more radical idea that I hesitate to share but will in the spirit of openness and experimentation that characterises New India 2.0. I believe we should have a competition open to all Indians, to come up with a name for our country every decade or so. Something like a 'One Nation, One Name' campaign where people rally around their choices and vote to decide if India is to be called Tamilnadustan or Bhopalabad for ten years. This can be a massive employment driver too, creating new jobs and revenue streams for more than just the children of politicians.
Also, let's look at the big picture. For the next six months or so, all we will talk about is this new name. We will forget about petty issues like poverty, infrastructure, healthcare, or fascism, and simply revel in the excitement of new chapters being added to school textbooks. We can sit back and watch as the word 'India' is painted over, removed from certificates and passports, then erased from airports around the world. It will seem as if we have been reborn, which is probably what this is all about. A country that is just born has no problems at all, so if we suddenly feel as if we are the world's most advanced country, that will probably be the truth. The only word that comes close to describing the brilliance of this idea is 'masterstroke.'
When he isn't ranting about all things Mumbai, Lindsay Pereira can be almost sweet. He tweets @lindsaypereira
Send your feedback to mailbag@mid-day.com
The views expressed in this column are the individual's and don't represent those of the paper
"Exciting news! Mid-day is now on WhatsApp Channels
Subscribe today by clicking the link and stay updated with the latest news!"
Click here!
Do you read regional literature?