Speaking about the situation related to Nipah outbreak in Kerala, the Kerala health minister stated that the virus is completely under control, and more than 200 samples from the high-risk contacts were tested negative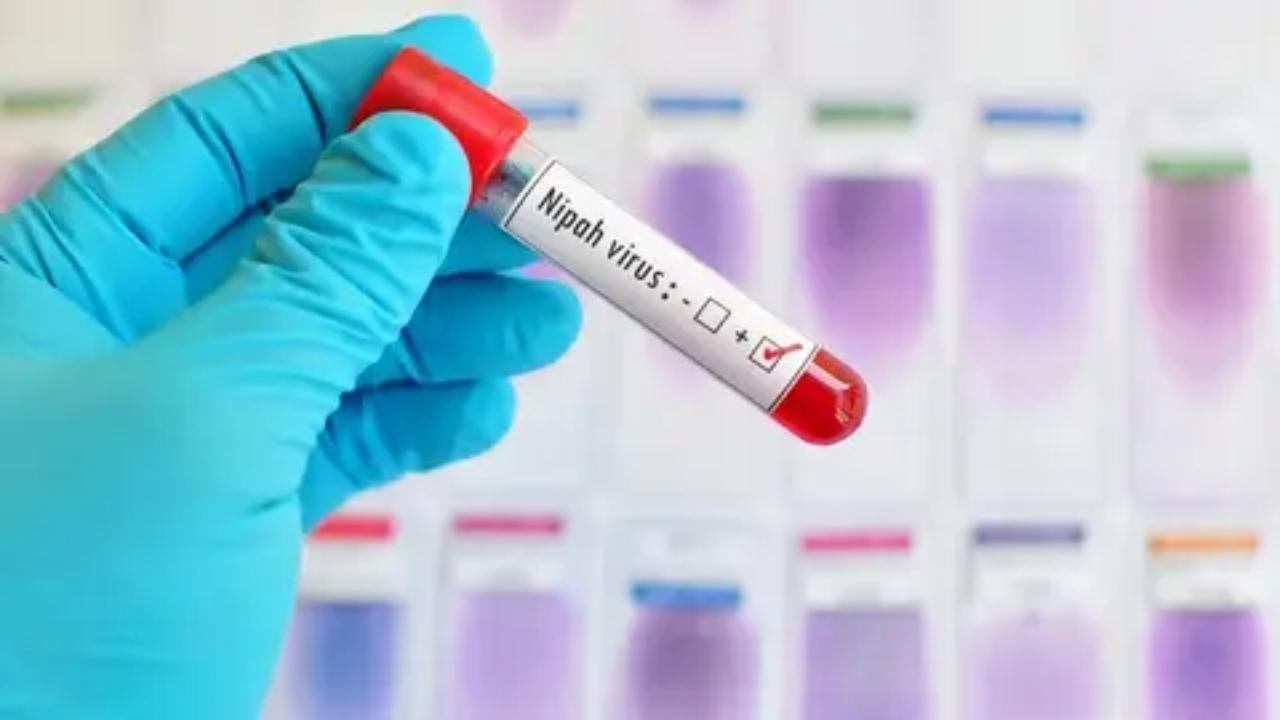 Representative image/iStock
Listen to this article
Kerala: Nipah virus situation is totally under control, says Minister Veena George
x
Speaking about the situation related to Nipah outbreak in Kerala, the Kerala health minister stated that the virus is completely under control, and more than 200 samples from the high-risk contacts were tested negative.
In an interview with PTI news agency, Kerala Health Minister Veena George said so far 1,233 contacts have been traced and categorised into high-risk and low-risk contacts.
ADVERTISEMENT
"A very positive thing is that all four patients under treatment are now stable, and the condition of the nine-year-old boy, who was on ventilator support, is improving clinically. He is now out of ventilator support and is being given minimal oxygen support," George said.
Around 19 teams on the field which are helping to implement strict protocol in order to bring things under control. "So far, we have six positive cases, and all the samples tested for the last three days were negative," the minister said.
According to the minister, the Central teams who have been working with the Kerala health department have expressed their appreciation for the work the department has done to effectively contain the outbreak.
"They (the Central team members) sit in all discussions. Our team leaders will explain every day in the convergence meeting how a contact, which is very important, a very high-risk contact was identified. So the Central teams have really appreciated our work," George said.
Three Central teams, one from ICMR, one from NIV, Pune, and one from the Epidemiological Institute, Chennai are in Kerala to bring the spread of Nipah virus under control. The team had earlier visited the containment zones and Nipah epicentre in 2018 and have also conducted bat surveillance.
"The system responded very well as per the protocol and guidelines, which were twice modified in 2021 and then in 2023, in the treatment and containment of Nipah," the minister said.
"Primarily, we are giving antiviral medicines like Remdesivir. The dosages for infants and adults are all well written. The protocol is being followed by both government and private hospitals," George said.
According to the minister, understanding the vulnerability of Kozhikode to the Nipah virus outbreak, a strict protocol has been followed since 2018.
"We have set up a testing lab at the Medical College, Kozhikode. In August this year, we tested 35 samples for the Nipah virus. This year, hundreds of samples were tested. If anyone has encephalitis, then that sample will be sent for testing for Nipah," Geroge said.
"The system has always been on high alert, and a diagnosis protocol was ready. Many studies have been conducted in Kozhikode from 2018 onwards including bat surveillance," she said.
"We are on constant alert, constant vigil, that will continue, and integration of some departments, like we have developed a "one health programme" in Kerala based on our experiences on Nipah. Because this is an era of zoonotic diseases, we cannot stay away from the concept of "one health" and it is only the state of Kerala that has developed that concept," George said.
So far, there are no travel ban or restrictions for anyone visiting Kerala or Kozhikode.
The total number of cases of Nipah infection confirmed in the state are six, of which two persons have died and four persons are being treated.
The World Health Organisation and ICMR studies have found that the entire state, not just Kozhikode, is prone to such infections.
(with inputs from PTI)
Will you take intranasal vaccine as a precautionary dose?