Mumbai Police said that on August 29, a complainant had approached the police to report an incident where his bike was allegedly stolen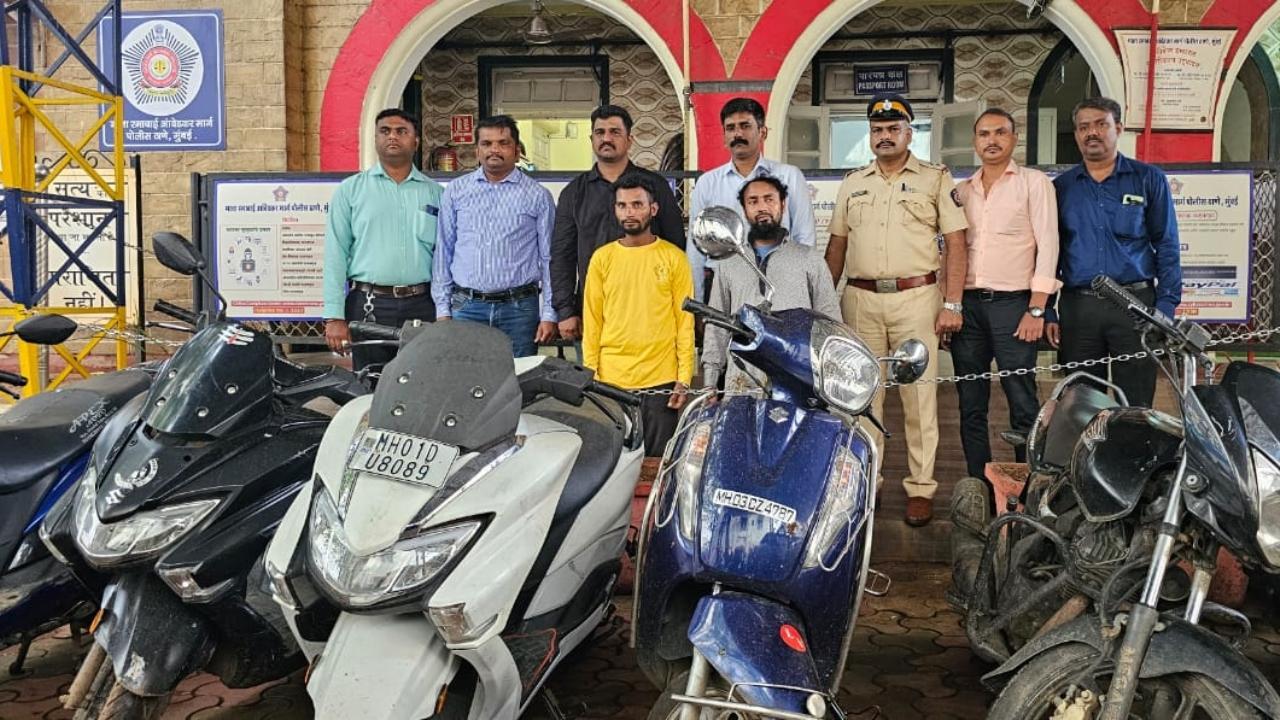 The suspects and the recovered bike in police custody
Listen to this article
Mumbai: Two held for multiple two-wheeler thefts in city, eight bikes recovered
x
Mumbai Police on Mondat said that its MRA Marg police in south Mumbai has apprehended two alleged culprits for their involvement in a series of two-wheeler thefts across the city.
"On August 29, a complainant approached the police station to report an incident where his bike, valued at Rs. 41 thousand, was allegedly stolen on Saboo Siddik road," stated DCP Zone 1 Pravin Munde.
ADVERTISEMENT
Subsequently, the police initiated an investigation, reviewing CCTV footage from nearby areas to identify the suspected thieves and collect photographic evidence.
"Based on this information, we contacted our informants and, with input from reliable sources and technical investigations, apprehended both suspects on September 10 in Malegaon," explained PSI Pratap Lambture.
Lambture shared details of the operation, stating, "We identified both of the accused and arrested them in Malegaon. Their unique modus operandi involved targeting bikes whose owners had inadvertently left the keys in the ignition. They had already stolen 14 such bikes, of which we were able to recover 8. Further investigations in the matter are being done."
The arrested individuals have been identified as Ayazali Ansari (38) and Abdul Ansari (36). They frequently traveled to the city to steal bikes and returned to their hometown of Malegaon.
Numerous theft cases have been filed against the duo across the city, and they have been charged under section 379 (Theft) by the MRA Marg police station.
Will the newly created special police commissioner post help Mumbai with better policing?