As a result of the significant demand in the Indian industry, homestays are offering expanding business opportunities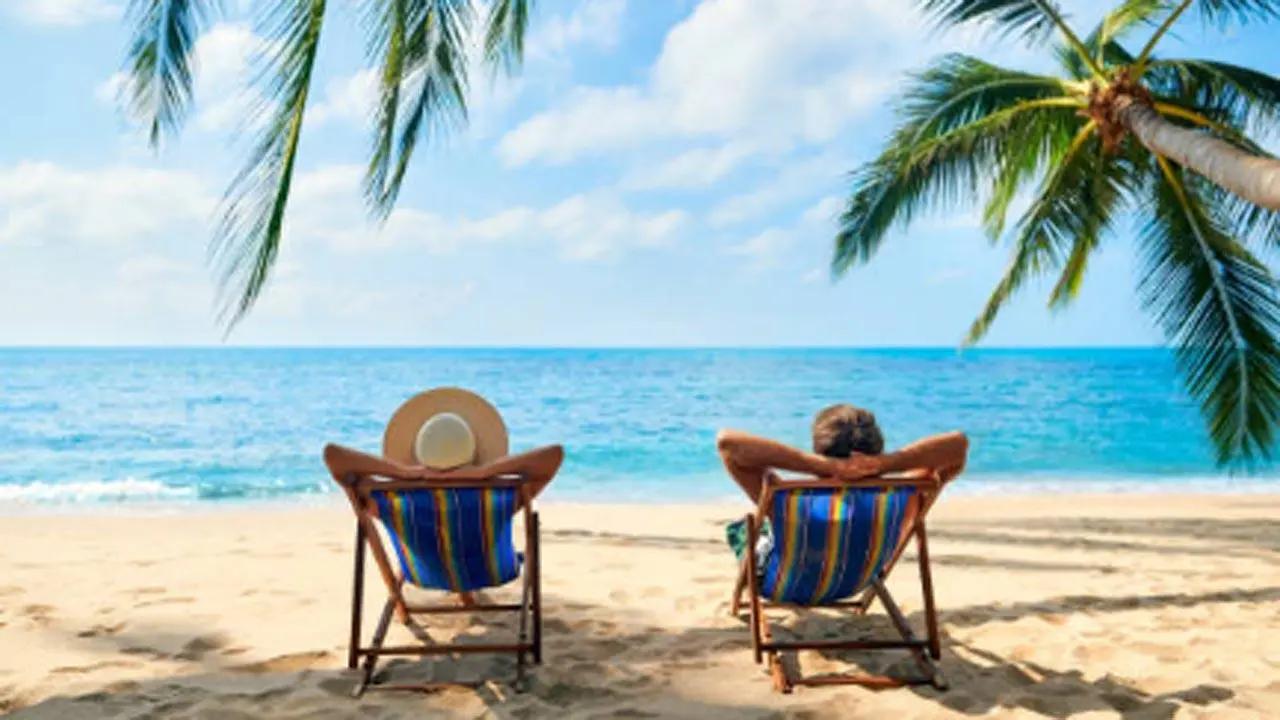 Representation pic
The hotel industry in India is getting ready for significant changes to meet the evolving and dynamic needs of the modern Indian tourist. The travel industry in India is expected to develop at a rate of 11 to 11.5 percent, reaching a staggering $48 billion in 2020. In order to meet the enormous demand for homestays among foreign and domestic travellers, India needs to add 2.5 million rooms to the homestay market. Travel fans are searching for hassle-free, relaxing vacations that include comfort and convenience. People like vacation spots that are both affordable and close to their homes.
The ultimate pleasure of a vacation is the opportunity to relax and revitalise in a place that makes you feel at home. Unquestionably, one way to serve the expanding travel industry in India is through home stays. As a result of the significant demand in the Indian industry, homestays are offering expanding business opportunities. Both vacationers and homeowners can consider them as a suitable choice.
ADVERTISEMENT
What's the hype around a homestay?
A homestay is a private residence that has been transformed by the host into lodging. It includes a variety of extras, such meals, a personal butler, local transportation, and pickups. It's a terrific way to get involved in local affairs and experience a sense of "home away from home." Homestays give visitors a special experience and pay tribute to Indian hospitality. Unlike home stays, which offer the opportunity to accommodate large groups and families, formal hotels have restrictions on the number of visitors they may hold. It provides a level of luxury and individuality that even the most famous hotels are unable to match.
There are many various kinds of homestays, including luxury, boutique, farm, and business/workspace options. They could be stone houses, villas, bungalows, or chalets. Homeowners have installed opulent amenities like pools, gyms, and house auditoriums for a premium homestay experience as a result of the fierce rivalry in the homestay market. Let's explore a few factors that have contributed to the popularity of homestays.
Peaceful locations that are away from the hustle of the city
The calm settings are a big factor in why homestays are becoming more and more popular. Homestays are the ideal getaway for travellers because they are situated in charming districts away from the busy city centre and tourist route. While sipping coffee and taking in the sunrise between the hills, tourists may avoid tourist traps, touts, frauds, and other problems.
Personalized service
The beauty and spirit of homestays is that they provide visitors the chance to experience the cosiness of a one-on-one connection. You can get a lot of one-on-one attention because it is administered by homeowners who also serve as hosts and only cater to one family at a time. The owners of the homes can serve as your tour guides and show you around, arrange transportation for day trips nearby, and prepare meals according to your preferences. This individualised care and bonding is a fantastic method to create relationships that last.
Distinctive accommodations
The idea of staying in impersonal accommodations has grown old with travellers. Homestays provide an unrivalled chance to explore India's breathtaking beauty and diversity. There are several possibilities for homestays, such as tree huts, stone homes, farm houses, plantation bungalows, old havelis (mansions), and rural cottages. There are other options, including residing with a tribal family or a royal family.
Unique activities
Depending on the location of the homestay, proprietors invest a lot of effort into planning activities for the hosts. Some of the alternatives include touring a coffee plantation in Coorg or attending a polo match in Rajasthan.
Homestays provide an authentic local experience
Homestays enable tourists to get out of their comfort zones and interact with the local culture. A homestay offers tourists a genuine and unadulterated experience that includes getting to know local people, eating food that is grown nearby, and taking in the wonders of other cultures.
An affordable alternative
A hotel offers expert services, and it can occasionally be rather expensive to stay there for just one day. A excellent alternative without any additional fees is a homestay. Instead of paying extravagantly only on a room at a standard hotel, tourists may afford that extra excursion or a pampering session at an Ayurveda resort.
Also Read: Read on to find about 'The Most Welcoming Region' in India
This story has been sourced from a third party syndicated feed, agencies. Mid-day accepts no responsibility or liability for its dependability, trustworthiness, reliability and data of the text. Mid-day management/mid-day.com reserves the sole right to alter, delete or remove (without notice) the content in its absolute discretion for any reason whatsoever