His journey began on November 20, 2022, in Delhi, and ended on December 28, 2022, in Manesar, Gurgaon, after a 37-day bicycle journey that covered the states of Uttar Pradesh, West Bengal, Karnataka, Andhra Pradesh, Tamil Nadu, Maharashtra, Gujarat, and Rajasthan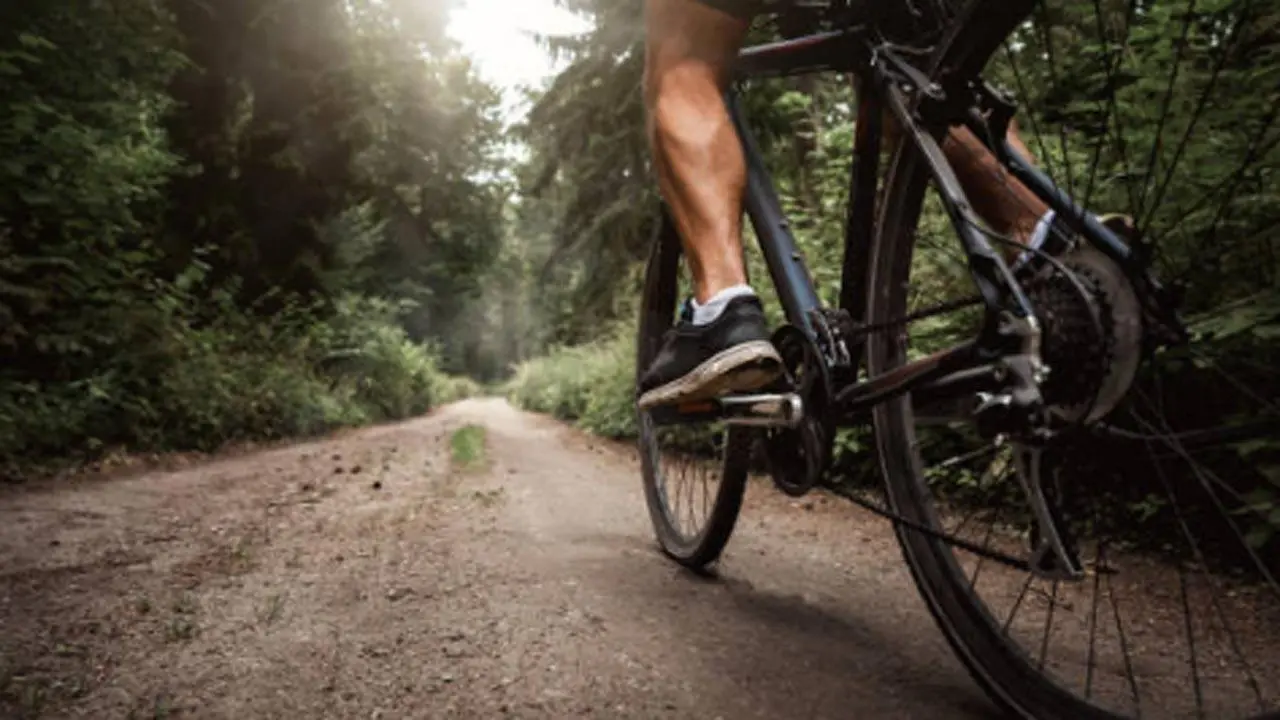 Image for representational purpose only. Photo Courtesy: istock
Sixty-six-year old Delhi-based entrepreneur, Gagan Khosla embarked on a mission to cycle his way across the Golden Quadrilateral, covering 6000+ km, to raise funds for Bal Raksha Bharat's (also known as Save the Children, India) education programmes.
His journey began on November 20, 2022, in Delhi, and ended on December 28, 2022, in Manesar, Gurgaon, after a 37-day bicycle journey that covered the states of Uttar Pradesh, West Bengal, Karnataka, Andhra Pradesh, Tamil Nadu, Maharashtra, Gujarat, and Rajasthan.
ADVERTISEMENT
Amid the coronavirus lockdown, while browsing through news channels, Khosla discerned the threat that the pandemic posed, especially to the learning opportunities for financially disadvantaged children.
In response, he decided to test his limits, which he had done previously when he rode a bicycle 4,300 kilometers from Leh to Kanyakumari to celebrate his 60th birthday and raise funds for his former institution, Scindia School, Gwalior, in 2016. His journey was so inspirational that it was turned into a film titled 'Hai Junoon'.
Produced by the EPIC Channel, the 45-minute film tracks Khosla's adventures from the vast mountains of Leh to the fast-track highways of mainland India? Bal Raksha Bharat, commonly known as Save the Children India, is a non-profit organisation working to improve the lives of marginalized children in India since 2008.
"It was during the COVID-19 pandemic that I was sitting at home watching the news of people departing from cities for their towns and villages, and that was when I started feeling concerned about what is going to happen to these people, especially children. How many children are going to be pushed toward illiteracy? How is this migration going to affect their future? Who is going to look after the kids who lost their parents? My head was full of these questions, and that was when I decided to do my part for society and our children. I was well aware that I would not be enough to change the fate of all the affected children; however, I also knew that every drop in the ocean counts. Finally, I decided to connect with Save the Children and shared my idea with them," says Gagan Khosla.
"When Mr. Khosla reached out to us with his idea, we were delighted to see the determination he had to do something for children, and for the nation. Pre-pandemic poverty, gender disparity, overpopulation, and distance from school were a few of the many reasons for dropout rates in India, and the pandemic further added to that. As many as 247 million children enrolled in elementary and secondary schools in India were impacted by extended school closures.
"School closures threatened to rob children off a childhood of learning. However, the Central Government brought out various interventions, guidelines and innovative models to reduce the impact of pandemic on education. All relevant stakeholders, including NGOs, Corporates and individuals have come together to support the government in this endeavor, and we stand together to ensure learning continues for all children," says Sudarshan Suchi, CEO, Save the Children.
India has made significant strides in literacy since independence (National Statistical Commission Survey calculates literacy to be 77.7 per cent in 2017-18). The United Information System for Education Plus (UDISE+) 2019-20 for School Education in India records the total children enrolled in schools from primary to higher secondary at 25.57 crores as compared to 25.38 crore enrolment in 2020-21, registering an increase of 19.36 lakh children. However, 1.45 per cent of children at the primary level and 12.61 per cent at the secondary level drop out and financial burden is one of the major causes for that. On top of that, the pandemic worsened the scenario further.
For Khosla, every journey brings new experiences allowing him to meet and interact with new people. En route to Chennai, while having breakfast, he met Dr. Thameem Ansari, a renowned pediatric surgeon. He congratulated Khosla for this incredible initiative of pedaling across the Golden Quadrilateral for this noble cause. He invited Khosla to his hospital in Chennai and was greeted by 700-800 staff members.
Khosla proved that age is just a number if you have the will and motivation to do something and for him that motivation was to do something for children deprived of basic early education.
Also Read: Travelers place wellness among the top travel trends in 2023
This story has been sourced from a third party syndicated feed, agencies. Mid-day accepts no responsibility or liability for its dependability, trustworthiness, reliability and data of the text. Mid-day management/mid-day.com reserves the sole right to alter, delete or remove (without notice) the content in its absolute discretion for any reason whatsoever