Tuesday Trivia: Amitabh Bachchan also revealed that he mentioned his caste as Indian in the previous census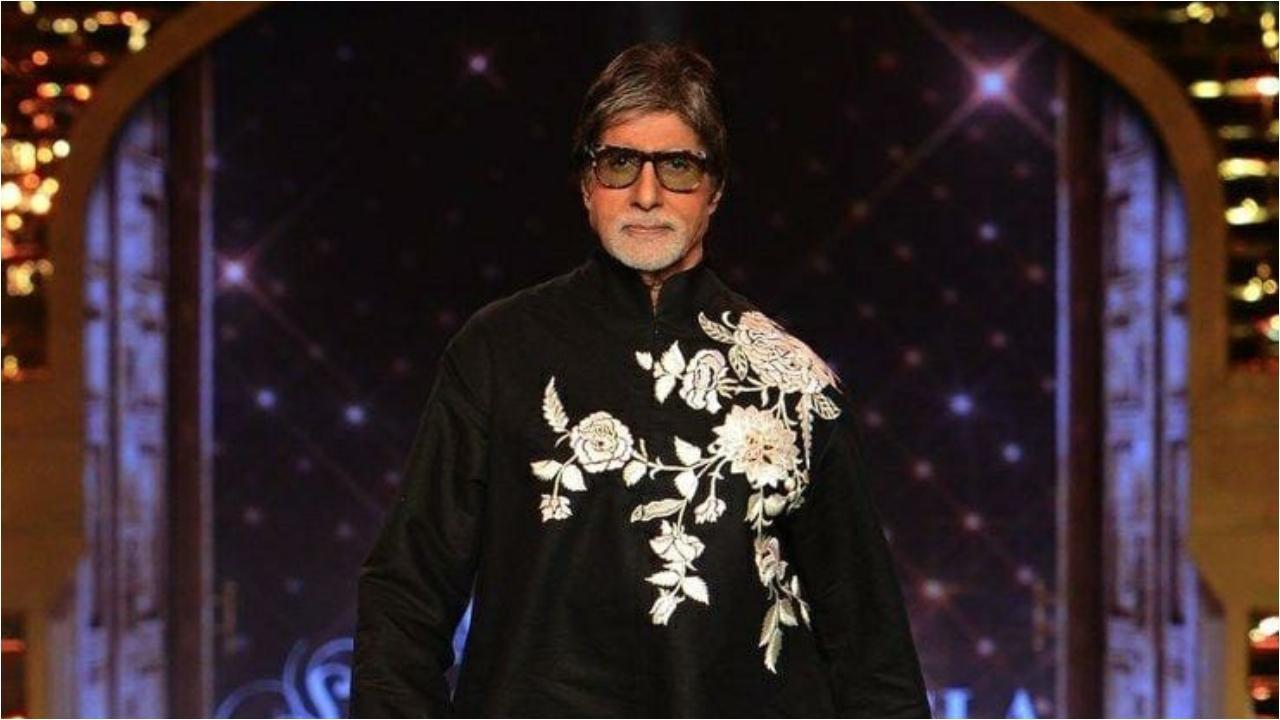 Amitabh Bachchan
Listen to this article
Tuesday Trivia: The progressive story behind Amitabh Bachchan's name
x
In a recent episode of Kaun Banega Crorepati, megastar Amitabh Bachchan shared a personal anecdote, talking about his surname, and revealed what he had filled in the section of 'caste' during the last census. In the episode, the host welcomed contestant Madhurima to the hot seat. Talking about the contestant, the actor said: "Madhurima from Ranchi, Jharkhand is here with us. She's a section officer in the forest, environment, and climate change department. Madhurima, I do not know your full name." 
Responding to Bachchan's question on her full name, she said, "Sir, my name is Madhurima. I have stuck to the name Madhurima only. Sir, generally, we see that the father's name is the surname. After marriage, your surname is changed to your husband's last name." 
ADVERTISEMENT
"Or a woman's name has the suffix 'devi'. You don't get the respect a 'devi (goddess) deserves. It is very rare. I wasn't in favour of the suffix 'devi'. I thought I'd add a surname directly after I got married. When I got married, my husband asked me if I wanted to adopt his surname. I told him that my name was enough! I do not need it, you see," she shared. 
The 'Piku' fame actor lauded Madhurima, saying, "That's wonderful. You have such lovely views, Madhurima. They exude such strength. You told us about the tradition you just started. I wish to congratulate you on it." 
The 80-year-old actor then went on to share the story behind his name. "I have done that with my name many times too. My father (Harivansh Rai Bachchan) was not a man who favoured caste system. In India, a person's surname represents his caste. My father hailed from a Kayasth family. He adopted his pen name as a poet, which was Bachchan, as his surname. That became his name," said Big B. 
He said, "After I grew up, I had to be enrolled in school. At the school, my parents were asked my surname. As written in my father's autobiography. I have mentioned this on many occasions as well. My father and mother looked at each other and wondered what to do. My mother said, 'He should take on your surname.' That's how I came to be Amitabh Bachchan". 
The actor further told the contestant, "Your views are commendable. Questions are raised over one's surname and caste."  
To this, Madhurima replied: "I agree, sir. People form groups. They make separate groups even at workplaces." 
The actor said, "I'm sure you're aware of the census. It's a long list of people's names, ages, height and weight There's another section for caste. I did not fill that up and when I was asked what my caste was. I said I was Indian." 
"I was told they knew that. 'No, sir. You need to mention your caste.' I replied, 'I will not. I don't have a caste.' 'I am Indian.' My response for the next time will be, 'I am an Indian, and our Chandrayaan landed on the moon'," he added. 
"Exciting news! Mid-day is now on WhatsApp Channels
Subscribe today by clicking the link and stay updated with the latest news!"
Click here!